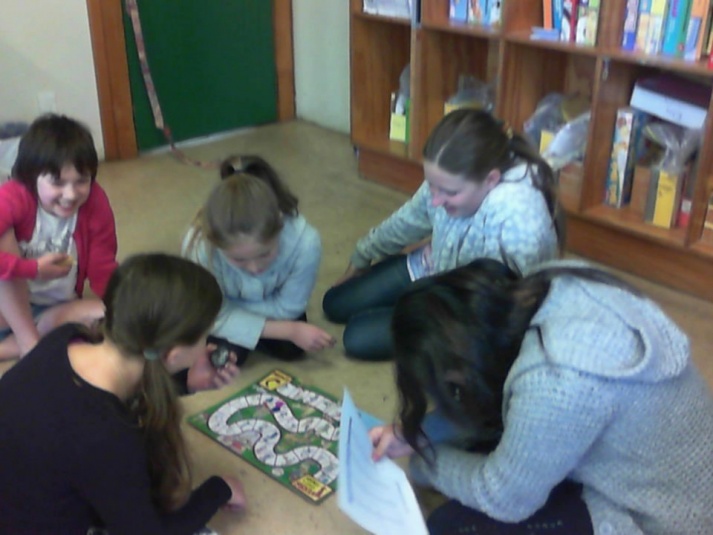 Learning about adverbs.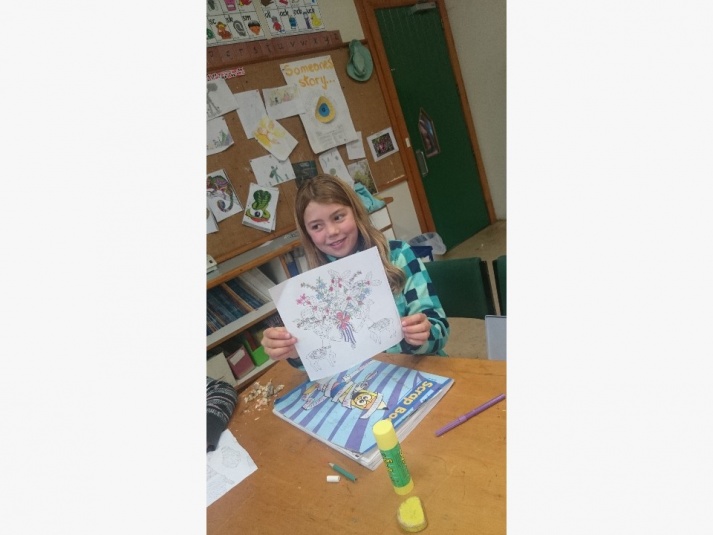 Colouring-in - using colour for effect.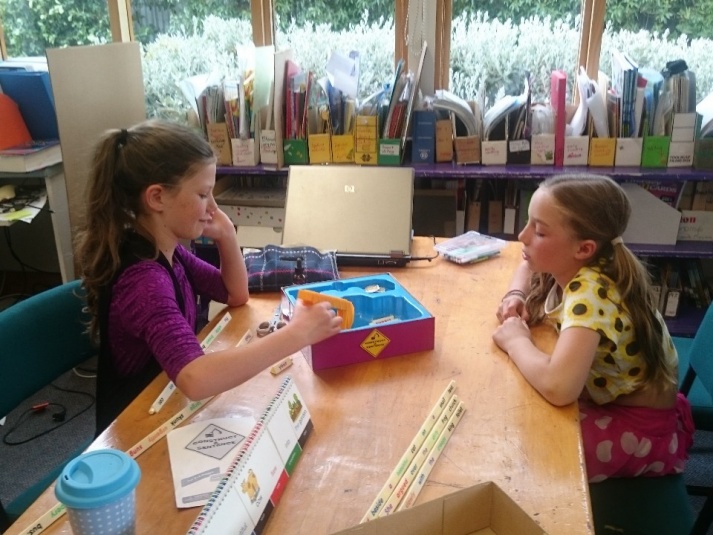 Playing the game Construct a Sentence.
Having fun making silly sentences, while learning about different types of words (nouns, verbs etc)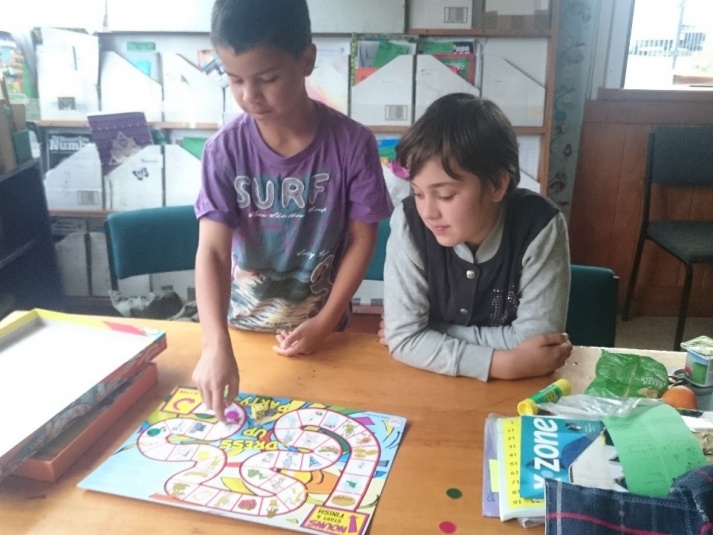 Learning about nouns and adjectives.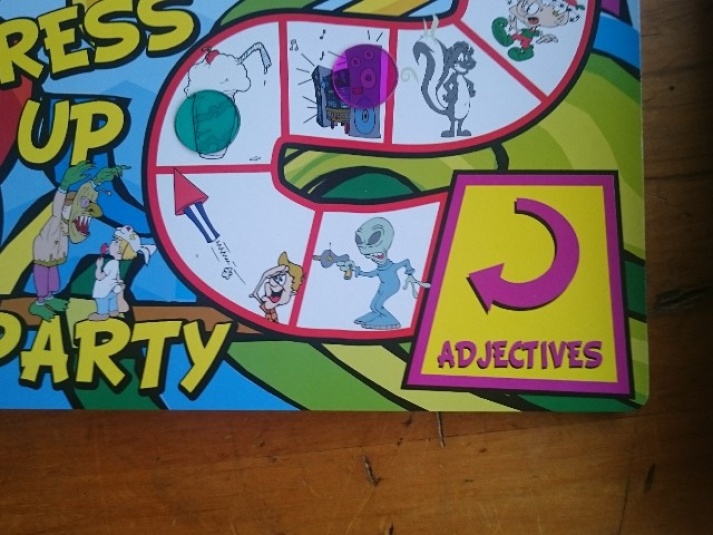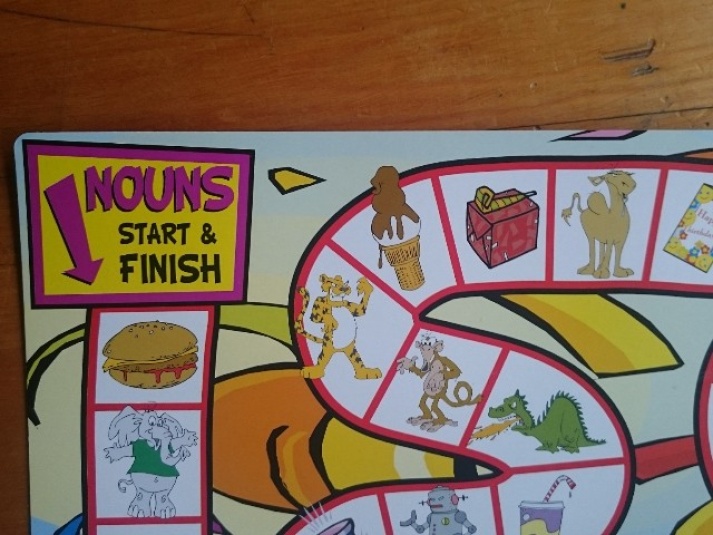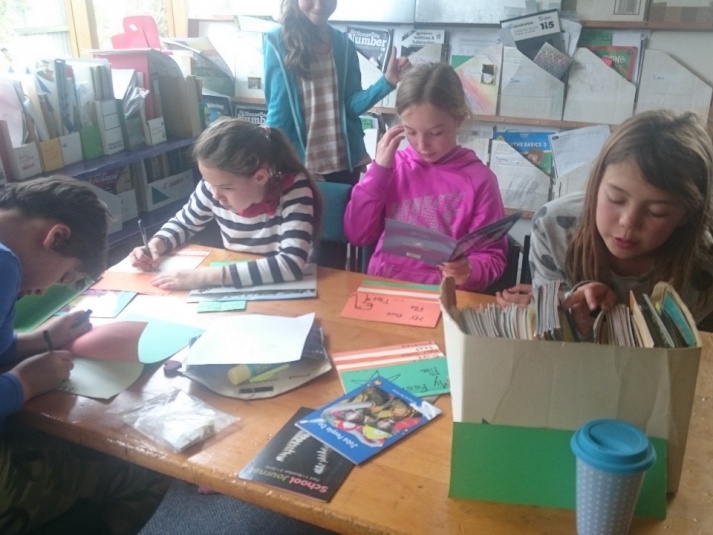 Writing with friends.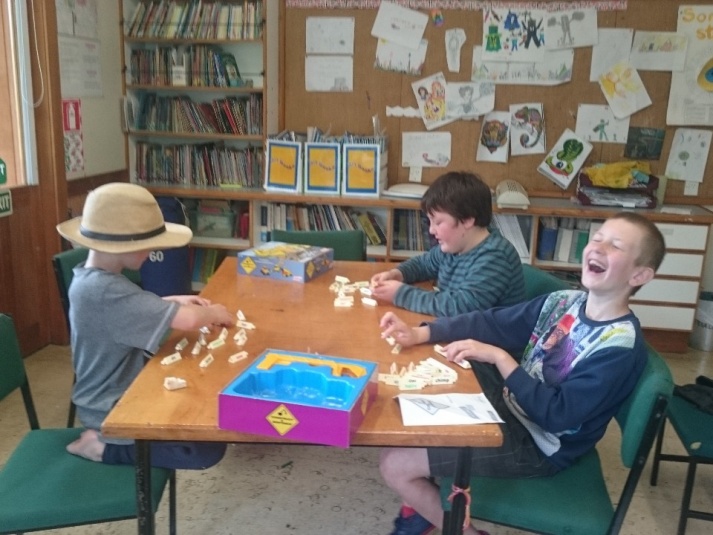 Enjoying the silly sentences made.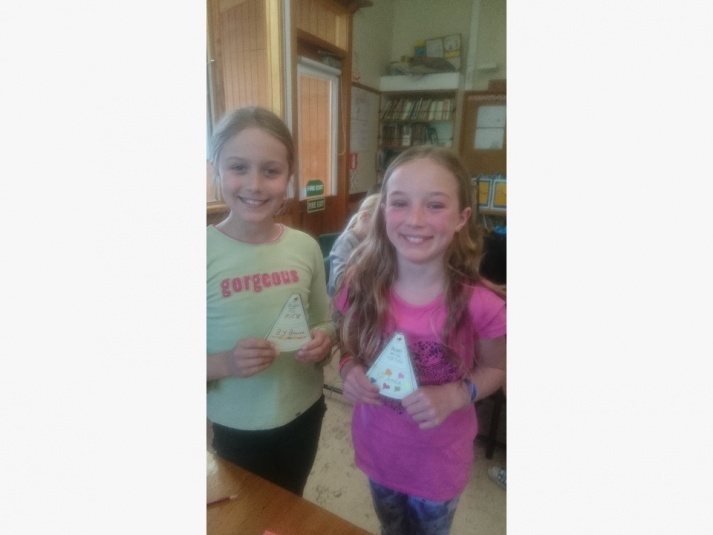 Completed their Six Sentence Story books.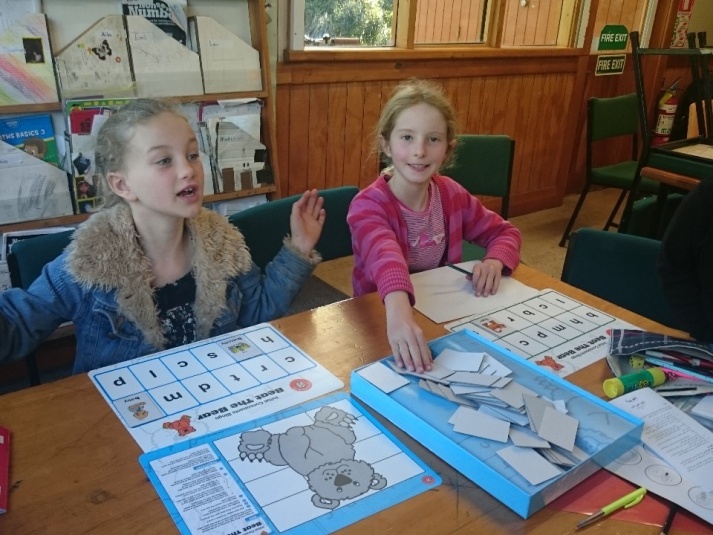 Beat the Bear is a fun game.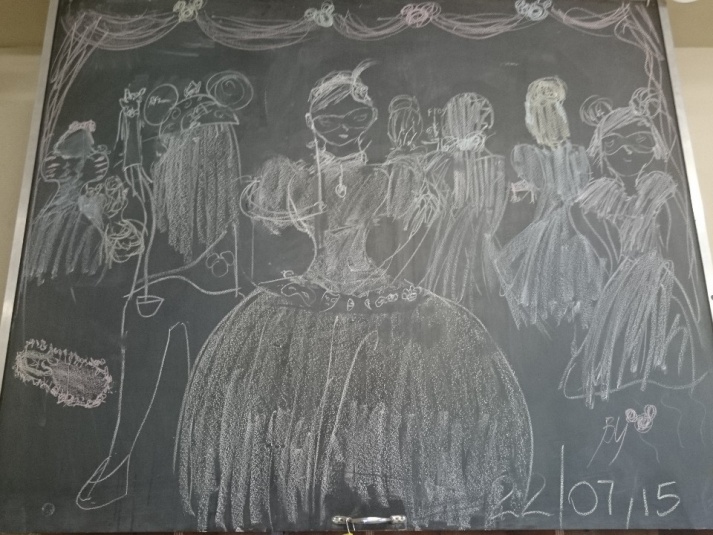 Some spontaneous art on the chalk board.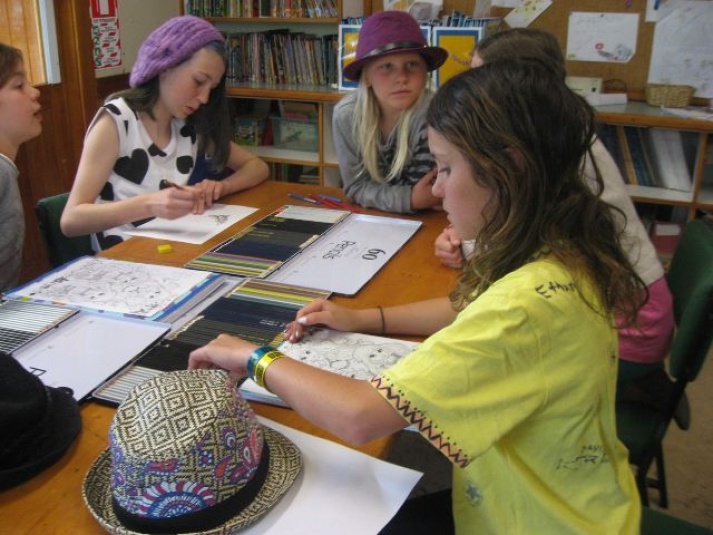 Drawing and colouring.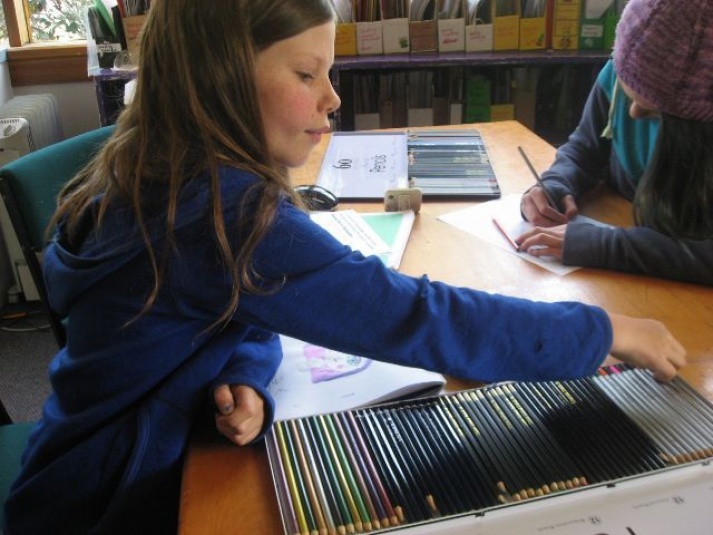 Drawing and colouring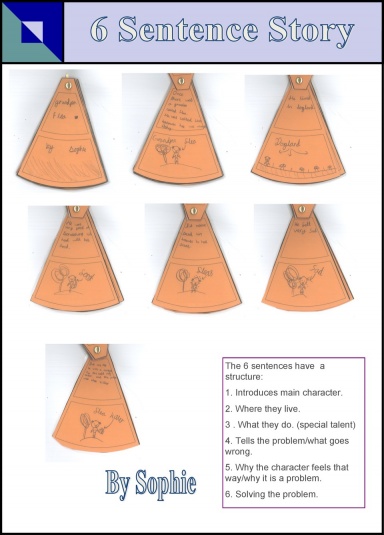 A six sentence story.
The Quiet Room
This room is used for a range of activities such as art (drawing and colouring-in), and board games.
Alison uses this room for her classes.
Note 18/06/2017
Changes to Quiet Room Bookings with Alison ...
There has been an extra demand for the bookable classes in the Quiet Room. This is causing some frustration with the kids who want to book in. I (Alison) am trialing an adjustment to the booking system where I split the 1 hour session time into 2 half hour bookings, this will double the amount of booking times. The second booking time will be aimed at a group of people - so that more people will hopefully think to book together; as there isn't enough time in a day to have 20 one on one sessions, but this system still leaves one on one as an option, while also encouraging groups. I hope that this will work for the kids. I will monitor it and see how it goes....
This page was last modified on: 26 Jun 2017 23:13:44